Hi folks!

Welcome to Small World Layouts, my name's Jules
Small World Layouts are model railways built in N Gauge or N Scale. So roughly 2mm to the foot, or 1:148 scale ratio...it's small!
I make my layouts in my excellent shed. But I also enjoy making stuff out of wood. So I found that the railways needed to be self-contained to avoid becoming station-deep in sawdust all the time!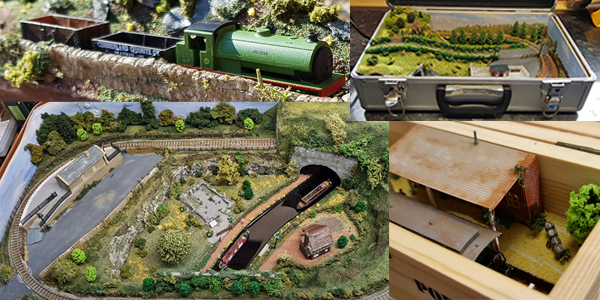 I build small worlds as I, like a lot of folk, don't have the room to permanently display them. I enjoy the challenge of finding different 'containers' and imagining exactly what could fit within.




I enjoy exhibiting my layouts, meeting folk and having a friendly chat about all aspects of the hobby.

If you would be interested in Small World Layouts exhibiting at your show then there is more information on the 'Exhibition' page.
Alternatively please do get in touch via the 'Contact' page.