Notes:
Alicthug Embankment was my first go at a diorama. I wanted to build one to see if I enjoyed it as an exercise in showcasing trains and wagons - I did!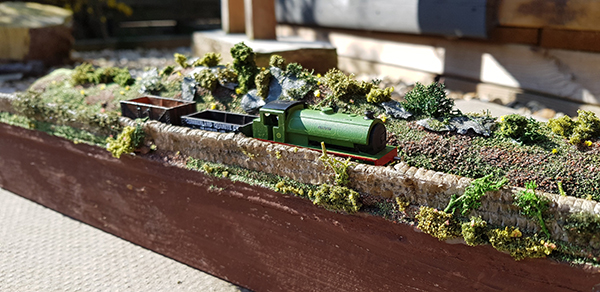 Alicthug Embankment serves to display my rake of Cumberland Granite 5 plank wagons. Being orignally from Gods own county I really like my collection, and they took some collecting to get this many!
There also seems to a few sheep that seem to have lost their way, so very authentic I thought?!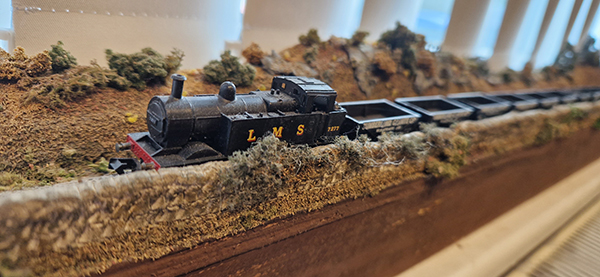 It has been a well-received partner to
Brocolitia
in exhibitions and shows.
The Blurb...

'Alicthug Embankment' is a diorama built to display my rake of 12 Cumberland Granite 5 plank wagons. It features a hand made stone wall from clay, a few lost sheep and solitary trees. It makes an effort to capture the landscape belonging to the wagons.