Notes:
'Caixa de Porto Cruz' means 'Box of Porto Cruz.' It is so called as my little son went to Portugal and brought me back a miniature bottle of port in a very attractive wooden, slatted topped box.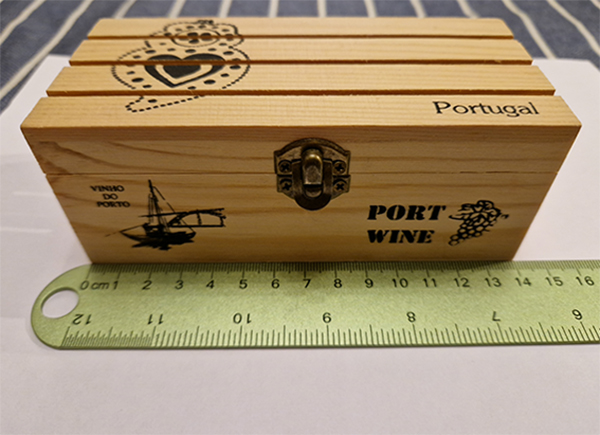 So obviously there was a diorama going in there!
I decided to build a type of Portugeuse looking station halt. I used some VERY cheap figures I had in stock and attempted to repaint them. Mixed success I feel! But all a learning curve!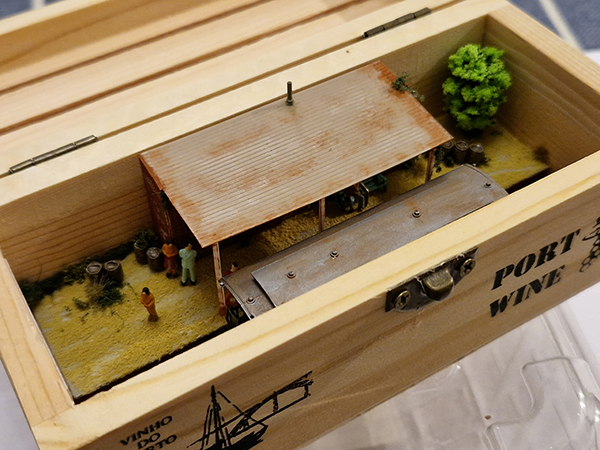 I used a German carriage to be pulled up at the platform, but with a little bit of artisitc liciense it could be Portuguese-like?
I also cut a viewing window in the one end as I liked the idea of peering in at the Small World and it's goings on!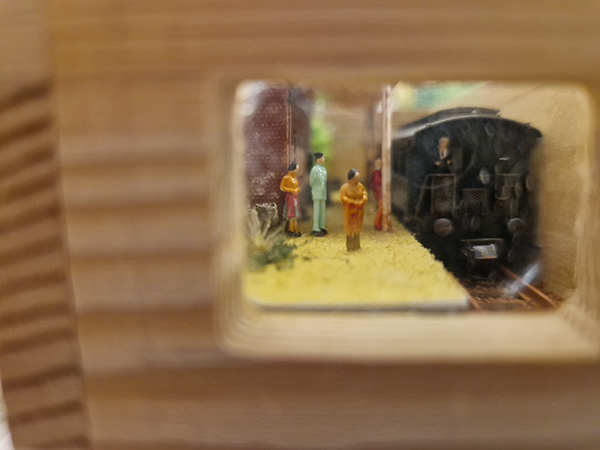 The Blurb:

'Caixa de Porto Cruz' is Portuguese for 'Box of Porto Cruz' and is an N Gauge diorama set inside a miniature bottle of port box from portugal. It features a viewing window, port barrels, station and carriage as well as some local colour in the form of greenery and people.