Notes:
'Mallorca-on-Sea' is a diorama set in a gift box bought for me by my little son from his holiday in, well, Mallorca!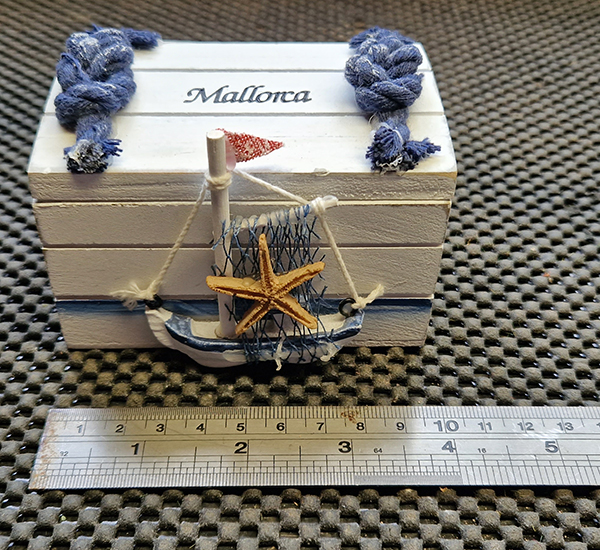 Following on from his gift of
'Caixa-de-Porto-Cruz'
he felt it a 'tradition' that needed upholding! Who was I to argue!?
It features a sandy beach with stone carrying 5 plank wagons and hand painted white metal seagulls from Langley Models.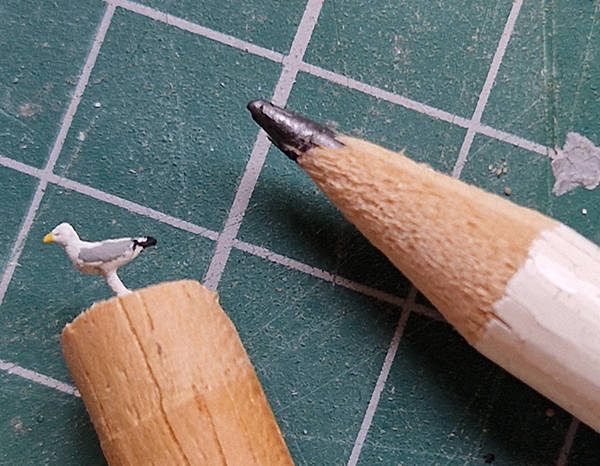 This diorama will be appearing at shows as a 'hand-held' display item.
The Blurb...

'Mallorca-on-Sea is a diorama in a holiday gift box measuring less than 4 inches! It features a sandy beach, stone quarry siding and hand painted n gauge seagulls!'