Notes:
I have a good friend of mine who attends a lot of the railway shows I visit with me. He doesn't model but still has an appreciation of things railway.
Occasionally he picks up a wagon or two that catches his eye when the mood takes him.
I thought it would be nice for him to have a diorama to display them on.

It evens features a lost duck from the
Brocolitia
canal banks on there...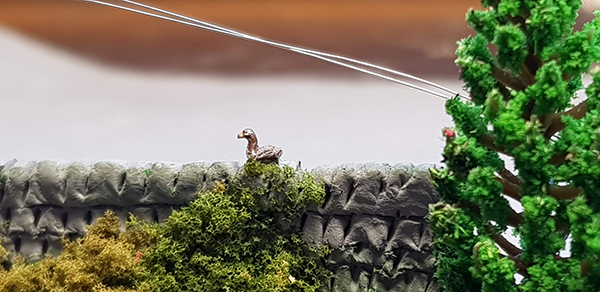 ...and more errant stray sheep from
Alicthug Embankment...!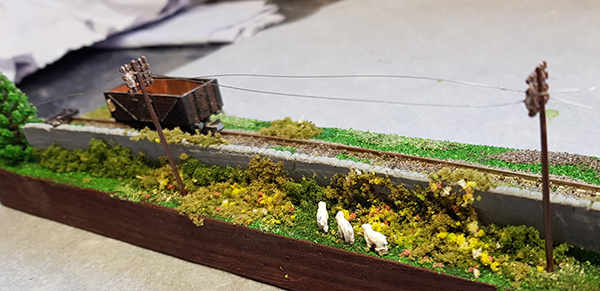 I no longer own this diorama so it is not available for exhibition.