Notes:
'Nana-on-the-hill' was the first suitcase layout I built. It was also amongst the first ever layouts that I built - history!
It gets its name from the figure at the top of the hill. Stood serenely waving down at the departing family, off to catch the train back to where ever they live.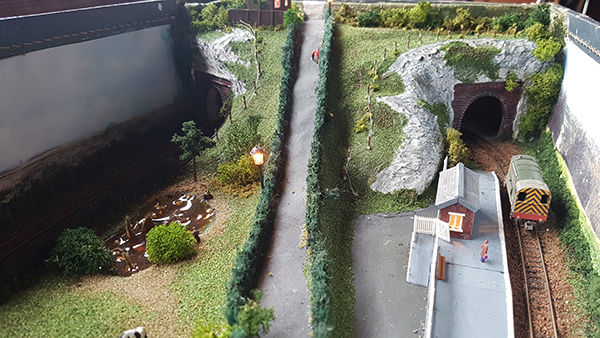 The layout featured a fishing pond. The fishermen were adapted from seated figures by Preiser. They included in their adaption fishing line derived from a discarded cats whisker! Seemed to fit!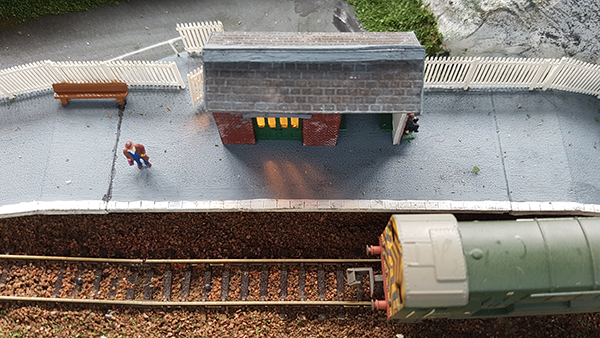 Unfortunately I no longer own 'Nana-on-the-Hill' so it is not available for exhibition.