'I'm a Believer'
This song was first made famous by The Monkees in 1966 but has got more modern fame through the film Shrek!

There are lots of arrangements available for this song to strum the chords and sing along to (see below), but I thought we could try something a little more 'advanced!' How about the introduction and the keyboard solo?!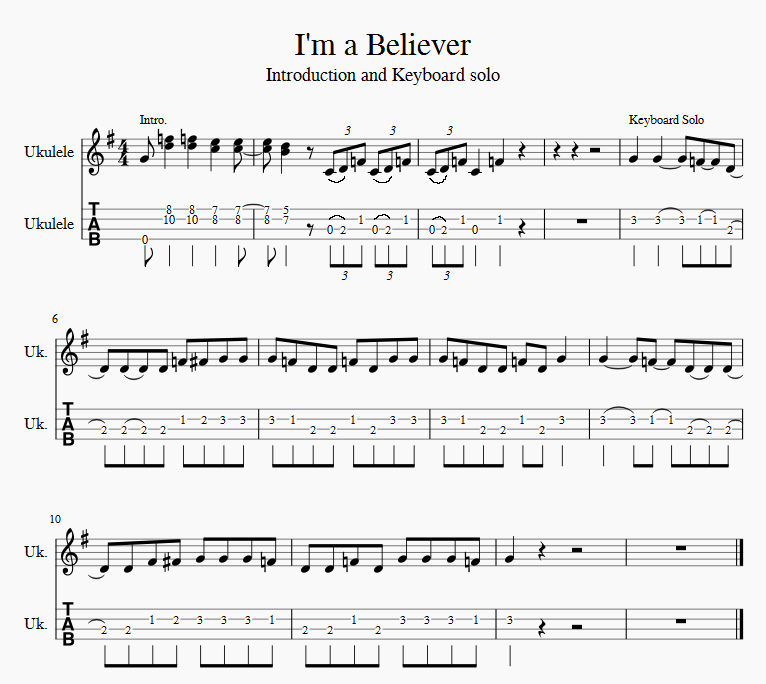 ---
'I'm A Believer' - Lyrics and chords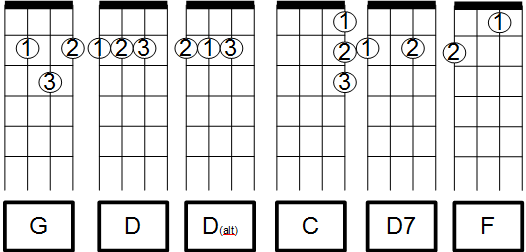 G D G
I thought love was only true in fairy tales
G D G
Meant for someone else but not for me.
C G
*Love was out to get me
C G
That's the way it seemed.
C G D7
Disappointment haunted all my dreams.
CHORUS:
G G C C G
Then I saw her face,
G G C C G
Now I'm a believer
G G C C G
Not a trace
G G C C G
Of doubt in my mind.
G C G
I'm in love, Ooo Whoa I'm a believer!
F D7
I couldn't leave her if I tried.
G D G
I thought love was more or less a givin' thing,
G D G
Seems the more I gave the less I got.
C G
What's the use in tryin'?
C G
All you get is pain.
C G D7
When I needed sunshine I got rain.
CHORUS
BRIDGE ( SOLO)
(REPEAT from *)