Stay with Me by Sam Smith
This hit song of 2015 can be a very simple to play song.

You can get away with just three chords!

BUT....(there's always a 'BUT')...the timing, or playing of these chords is a little tricky!
Chords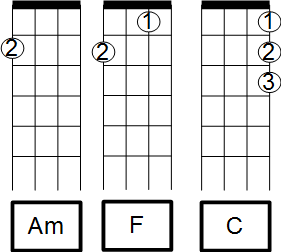 Play them like this...
You need to count carefully and the same sequence of chords will go through the entire song! Kind of...

---
The Advanced Version!
I said "Kind of...!"
The chorus section has an extra two chords that are quite tricky to fit in and play quickly. but as always, not impossible with a bit of practise and they DO sound good!
So here are the two new chords, as well as the original three...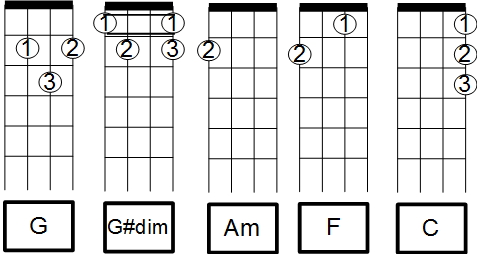 They fit in the Chorus like this...
Am F C
Won't you stay with me?
Am F C
Cause you're all I need
G Am F C
This ain't love it's clear to see
G#dim Am F C
But darling, stay with me