5 Little Ducks
C
C
5 little ducks went swimming one day
G7
over the hills and far away
C C
Mummy duck said "Quack, quack, quack, quack!"
G7 C
And 4 little ducks came swimming back
C
4 little ducks wesnt swimming one day etc.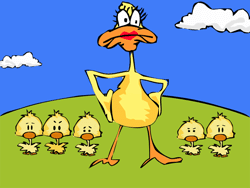 ---
To play the last verse try using a Cm chord. It's a little tricky but with a bit of practise...it sounds great!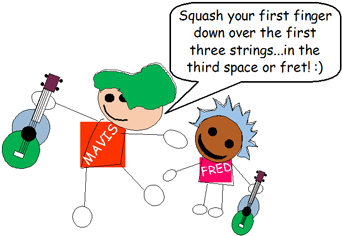 C
m Cm
No little ducks went swimming one day
G7
over the hills and far away
Cm C
Mummy duck said "Quack, quack, quack, quack!"
G7 C
And 5 little ducks came swimming back! Yay!